Reading time: 1 min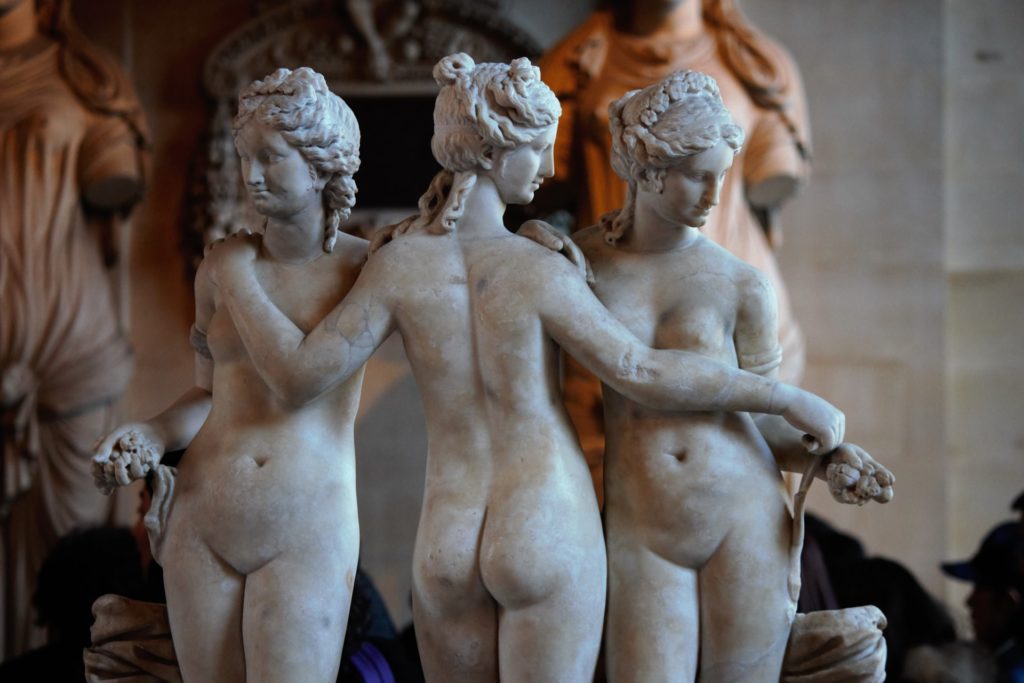 Medusa Tales is a bi-monthly digital magazine and website for stories of transformation. We published our first issue in May 2022. If you're interested in submitting stories for consideration in a future issue of Medusa Tales, please check out our Submissions page.
Origin story
Medusa Tales began as a crazy idea from a trio of statuephiles on three continents. Emilia, Olivia, and Veronica found each other through the magic of the Internet while seeking markets to publish their stories of transformation. Unsatisfied with the available options and wanting a publication dedicated to their chosen niche, Medusa Tales was born.
Affectionately dubbed the Three Graces, our intrepid authors recognized that they lack the technical skills or time to create and run an online publication. Fortunately, they crossed Internet paths with Patrick O'Ryan, who loved the concept and agreed to develop Medusa Tales on their behalf and serve as its editor. He even contributes a story here and there when inspiration strikes.
The Three Graces are now free to conjure up more tales of transformation, several of which appear on this site for your reading pleasure. If you want to join our list of authors, please submit some stories! If you enjoy reading Medusa Tales, contact the editor to let him know. Patrick loves to hear from readers.
Future plans
We're just getting started, but that's not stopping us from looking ahead. In addition to the bi-monthly issues of Medusa Tales magazine, we're considering the following:
Special editions of the magazine dedicated to stories in specific niches
Podcast with narration of stories from the magazine
Anthologies of stories from the magazine
Imprint publishing longer works (e.g., novels)
Audiobooks of anthologies or novels
Print publishing
However our story plays out, it'll be a fun ride!