Reading time: <1 min
One of the ways you can support Medusa Tales is to buy a copy of our bi-monthly digital magazine for only $3.99. It's DRM-free and you get three formats: PDF, EPUB, and MOBI. In addition to all the stories, each issue includes a letter from the Editor-in-Chief, Patrick O'Ryan. The other way to get the magazine is to become a Patron of Medusa Tales for as little as $2 per month. Either way, we thank you for your support!
Issues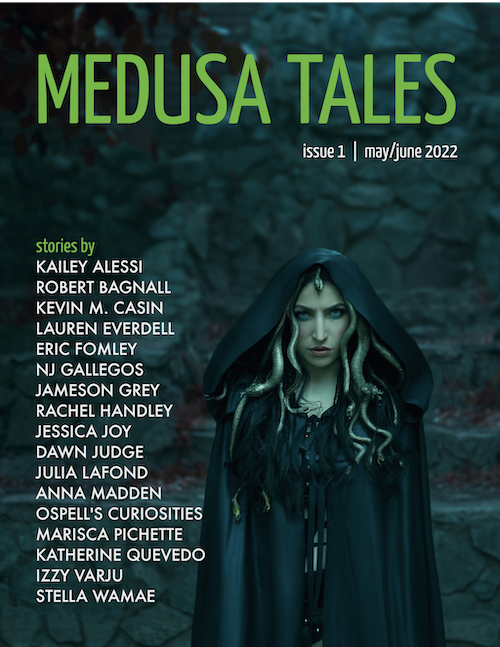 Issue 1 – May/June 2022
Issue 1 of Medusa Tales includes seventeen stories of transformation from authors around the world.