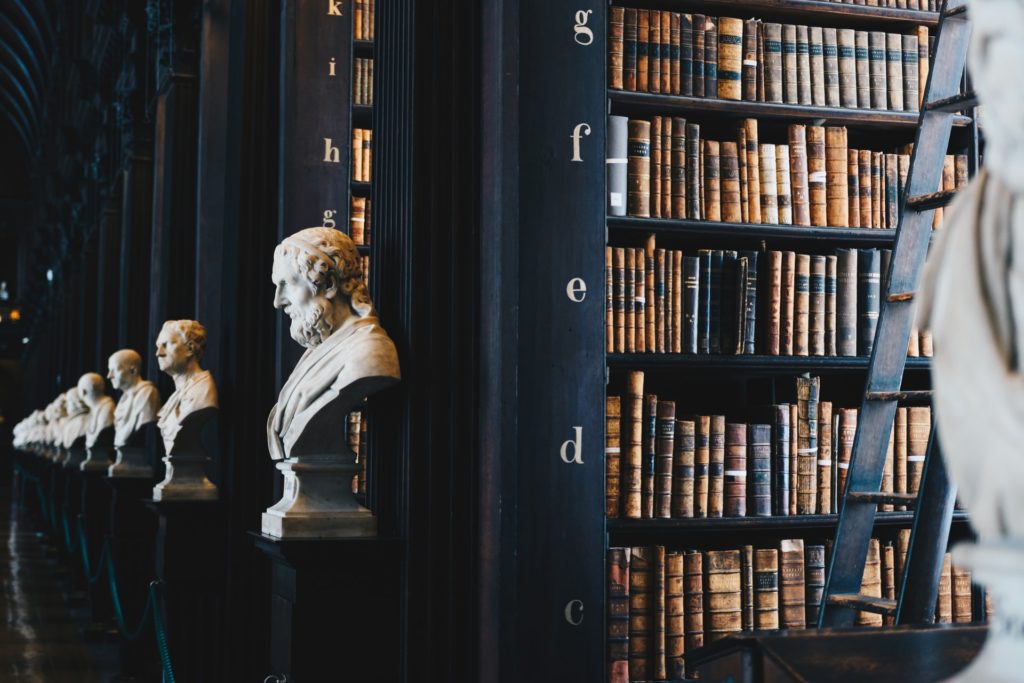 Submissions are currently on hold
---
We appreciate your interest in Medusa Tales! We hope the information on this page is helpful and answers all of your questions. If anything is unclear or missing, please drop us a note to let us know.
Submission windows
Submissions are on hold. We'll update this page when that changes.
What we publish
At Medusa Tales, we seek speculative stories (sci-fi, fantasy, and horror) of human transformation and immobilization. Since this is a niche genre, we'll clarify what we mean with some examples. Stories may fall into three broad categories:
Transformed and immobilized: Medusa turning victims to stone (of course), laser weapons that convert their targets into mannequins, athletic competitions in which the winners become trophies
Immobilized but not transformed: stasis pods gone wrong, steampunk carbon freezing chambers, devices that dilate or stop time
Transformed but not immobilized: converting people into robots, magical transformations into other creatures
We hope this helps shed some light on the stories we want you to send us. If in doubt, please don't self-reject. Feel free to send the editor a note to ask if we'd be open to your story idea. Odds are the answer will be yes.
We're also open to serialized stories. Please query first if your piece falls into this category.
Wish list
We have an expansive view of transformation, which attracts a lot of fascinating stories. Characters become angels, demons, mermaids, and trees, among many other creative things. We love this!
In this whirlwind of innovation, though, some staples of our niche tend to get overlooked. With a name like Medusa Tales, we'll always be interested in more statue stories. And we'd love to get some creepy mannequin stories. Enough people are afraid of them that it's fertile ground for fiction.
We also want to publish stories in a variety of sci-fi, fantasy, and horror subgenres. The options are numerous and include magical realism, steampunk, paranormal, sci-fi romance, Gothic, slipstream, sword & sorcery, and dystopian.
Content guidelines
Sex, violence, and profanity are acceptable if they're integral to the story. Please use your best judgment. Nudity may feature prominently in stories about statues, mannequins, and other transformations. Again, use your judgment as to whether it fits your story, but don't self-reject because you assume we'll find it excessive.
Story length
We accept original, unpublished stories between 100 and 5,000 words. We categorize stories as follows:
Drabbles – exactly 100 words
Flash fiction – between 101 and 1,000 words
Short stories – between 1,001 and 5,000 words
Reprints
We also accept reprints. If your story has already been published elsewhere, please note that in your submission. This is not limited to magazines and includes blogs, Patreon, Medium, etc. Before publication, you'll need to affirm that exclusivity periods have lapsed.
Payment and rights
Medusa Tales pays one cent per word for original stories with a $5 minimum. The rate for reprints is capped at $15. We send payment via PayPal or Venmo upon acceptance of your story.
Once accepted, we request first electronic rights for original, unpublished stories with exclusive rights for three months from the publication date.
Submission process
Though we don't insist, we prefer to receive submissions as Word documents (.docx or .doc files) in Shunn manuscript format. We also accept .rtf, .odt, and .pdf files. Stories will not be penalized based on formatting or file type. As long as we can open the file and read your story, we'll be good to go.
Multiple submissions in the same window are allowed, but please wait for a response before sending another story. Simultaneous submissions are acceptable and you don't even need to tell us. Please withdraw your story right away (using the Moksha link provided when you submitted it) if it's accepted elsewhere.
We aim to respond to submissions within four weeks. Our response will be an acceptance, rejection, or hold notice. If we hold your story, that means it's still under consideration, but we're not ready to make a final decision. If you don't hear from us within four weeks, feel free to query the editor for an update on your story.
We also encourage you to track your submissions to Medusa Tales using our listing on the Submission Grinder. In fact, we recommend using the Submission Grinder for all your story submissions.